As a business we have very defined targets in place that we all work towards as a team. We have a structured rewards programme, to ensure that those who deserve additional recompense receive the recognition that comes with going above and beyond. All of this is part of the values that we have as a business but, over recent years, we have also seen the value in celebrating our successes as a company. In that respect, we have entered and won a number of awards. The decision to do this wasn't about 'blowing our own trumpet' but it was about being proud of our achievements and reassuring our clients that we have independent verification of our ability to meet and exceed targets in order to be best in class.
Reflection
For those that enter awards, we are sure that you feel the same way when you are pulling together the evidence for each submission. It is a great opportunity to reflect on how far you have come and to stop for a minute to recognise the hard work, effort and dedication that made that happen. In some instances, awards submissions are comparable to dissertations with pages and pages of questions that need to be answered in great detail. Others are simpler but that doesn't detract from the need to convince an independent panel of judges that you are a worthy winner.
In recent years we have won a number of awards including the Business Masters, two Institute of Directors and a Made in Yorkshire award. Each and every time we are shortlisted presents a chance for us to come together and to share a collective 'well done', which we feel is really important. Recruiters can get a bad press, sometimes that's justified (the industry has low barriers to entry) and some is based on lazy stereotypes. Here at iSource Group we like to do things differently and that includes making sure that we do chase awards and that we do put our head above the parapet. We do a good job and there is no shame in putting our business forward to be judged against others and commended where appropriate.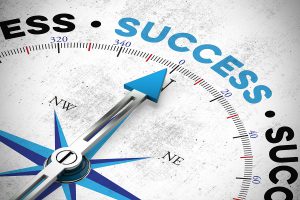 Awards
You don't just start winning recognised awards overnight, it takes time and effort and an ability to approach things differently and to be disruptive. Thankfully, that has always been our way and this has certainly helped us to stand out from the crowd. Here are just some of the achievements that we have made over the years which have helped us to convince the panels that we have what it takes to add further glassware to our collection:
~ Putting in place a robust five-year plan which would see the business pursue opportunities to develop and grow.
~ Nurturing a talented team who live and breathe the values of the business to the benefit of clients and candidates daily.
~ Doubling turnover in the last five years with forecasts to increase by 25% in the next twelve months.
~ Securing 60 new clients in two years.
~ Achieving customer retention through consistently high service levels.
~ A commitment to four key areas: continued professional development, celebrating and rewarding achievements, investment and a wider social awareness of the impact charitable activity can have.
~ Continuous investment in the business including a move to new offices, IT systems and processes and a robust and comprehensive internal training plan for all staff.
~ Providing the platform for the wider business community to come together and to take on challenges that secure significant funds for charity.
As an organisation that never sits still, we are adding to this list every single year and hope that each time we include a further success it will bigger and better than the last. Fundamentally, knowing that we have a team in place that are all striving to be the best and are heading in the same direction will allow us to do this and to continue to celebrate our achievements with our colleagues and the wider business community.
We look forward to seeing others within our network that do the same, and to raising a glass when we all add to our trophy cabinets.